On facebook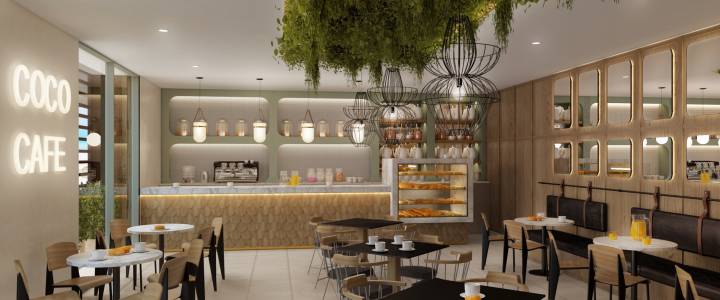 Take a look at all the early booking offers we have prepared for this autumn in our latest newsletter. Only for early bookers!
The earlier you confirm, the less you pay 🙂
---
---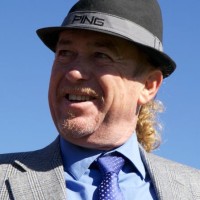 (Photo: Toni Doro)
Oldest European Tour champion, sublime US Masters performance, sparkling senior tour debut… Miguel Ángel Jiménez, now arguably the third member of a global trio of Málaga favourite sons (together with Pablo Picasso and Antonio Banderas), just keeps dazzling us. So how does the "world's most interesting golfer" do it? "If you are 50 it doesn't mean that you cannot play well. I'm still moving. I'm still flexible." Cue to… his endearingly particular stretching and warm-up routine, captured for posterity on YouTube.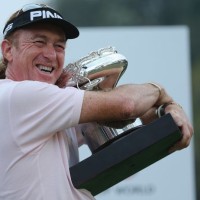 History made in Hong Kong (Getty Images)
These are the salient facts…
• He was fourth in the 2014 US Masters at 50 years of age (Jimenez became eligible for the "round-belly" ranks on 5 January), the second-best performance by a player in his fifties at Augusta after Sam Snead (joint third in 1963).
• He carded the best round of the tournament, a six-under 66, in the third round to start the final day just two strokes off the lead. It matched the lowest score for a senior golfer at Augusta National: Ben Hogan was 54 when he carded 66 during the third round of the 1967 tournament, and Fred Couples matched it at 50 years during the opening round in
2010.
• One week later he was a winner on his Champions Tour debut, in the Greater Gwinnett Championship, only the third player to achieve that feat leading wire-to-wire (the second was in 1999).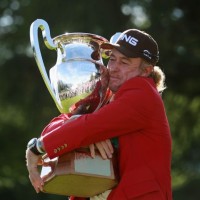 European Masters bliss in 2010 (Getty Images)
• Totalling 14-under over the 54 holes, he carded 15 birdies, one eagle, and just one bogey and one double bogey (on the third and fourth holes, respectively, in the second round): i.e. covering his last 32 holes without recording a single over-par score.
• He became the 18th player in the history of the US seniors tour to win on his first start, a stellar list that includes Arnold Palmer (1980), Gary Player (1985) and Jack Nicklaus (1990).
• He is just the second golfer from Spain to win on the Champions Tour: José María Cañizares took nine play-off holes to secure the 2001 Toshiba Classic title.
• He became the first player to win a European Tour and Champions Tour event in the same season.
• Thirteen of his 20 European Tour victories have come after he turned 40. When Jiménez was victorious in the Hong Kong Open in December 2013, he extended his record (set in the same event the previous year) as the oldest winner on the European Tour.
So where to next? Jiménez has a one-year exemption for the Champions Tour but he is reluctant to make a firm commitment. "To me it's not about money," he said after his victory in Georgia. "It's about some different goals to make me feel proud of myself. To me I would feel nice to play on the Ryder Cup once more."
If Jiménez does qualify to play in the Ryder Cup on points, or if Paul McGinley makes him a captain's pick in September, he will become the oldest member of the European side in the history of the event. Ted Ray was 50 years, two months and five days old at the inaugural contest in 1927. The Spaniard has played in the Ryder Cup four times: twice on the winning side and twice among the losers. His record is mediocre (4-8-3) and he is keen to improve it.
Jiménez shot a blemish-free opening 65 (seven-under) to lead by three strokes on his Champions Tour debut. "Very good start," he said later. "Now it's time for a nice, warm shower, a nice fat cigar and a glass of Rioja… I'm desperate to find one of my cigars and have a glass of wine." Bernhard Langer had set the previous tournament record with a 66 while winning the 2013 inaugural championship.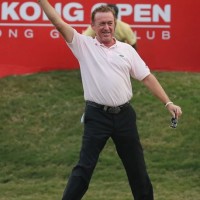 Player of the Month" after Hong Kong Open victory (Photo: Getty Images)
Also sharing second place was 2013 player of the year Kenny Perry, who – when asked about Jiménez at the post-round press conference – said, ""He's amazing. He's fun to watch. He's a great player."
"We need guys like that out here. I mean, he's a huge fan favourite. He brings a lot of flair and class to golf and he just has a good time."
During the conference, Perry noticed the Spaniard trying to sneak through the interview room and called out, "Hope to see you tomorrow. Don't beat us too bad, okay?" Jiménez replied something about wine and cigars, prompting Perry to lament, "That guy has too much fun."
Jiménez's playing partners in the last round of the Greater Gwinnett were two former US Masters champions who also had excellent results at Augusta this year: Fred Couples (the Champion Tour's most popular attraction – at least until now!) and Bernhard Langer (its best current player). The American finished five shots behind the winner, and the German was second, two strokes back.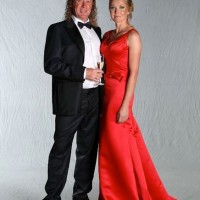 More celebrations in May
"I showed my game is in very good shape," said Jiménez. "I'm very happy with my age and the way I'm doing things. The last 15 years have been the best years of my career. It's nice – I've got no complaints with being 50."
The week before at Augusta he was just as upbeat, in spite of the disappointment of not winning his first major. "The main thing is enjoy yourself, enjoy what you are doing and smile. Not enough people smile on the golf course. I love what I'm doing, and I hope I'm still in the same conditions for another 25 (years). I'm not going to get bored of myself."
The next time Jiménez is due to tee up is the Spanish Open at PGA Catalunya in Girona from 15 to 18 May.
In the meantime, he will be marrying his Austrian fiancé, Susanne Styblo, on 3 May in Vienna; and he plans to make his European Senior Tour debut in the Senior British Open Championship at Royal Porthcawl in July.
The post Greater Things… a Master Class appeared first on Oz in Spain.

Original post reproduced with permission from ozinspain.com

---
---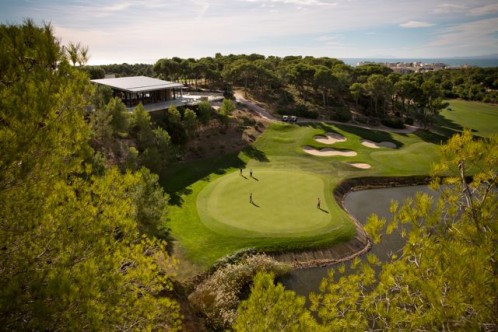 Lumine Golf on the Costa Daurada
A pronounced sense of optimism prevailed at the 16th edition of the International Golf Travel Market, held on Spain's Costa Daurada in November.
In his keynote address to the IGTM – considered the premier global event for golf tourism – Peter Walton, chief executive of the IAGTO (International Association of Golf Tour Operators) presented positive findings from his organisation's "Global Golf Tourism Report 2013", highlighting a 9.3 per cent growth in global golf tour operator sales in 2012 compared with 2011.
"With our report showing a steady, healthy growth of the sector, I believe we can all look forward to a third consecutive year of golf tourism growth in 2014 – an optimistic forecast I am confident will be reflected in next year's global golf tourism survey," he said.
According to research presented at the 2013 IGTM, held at the PortAventura Convention Centre, Spanish golf tourism is a €340 million industry. Noting that Spain is the number one travel destination for visitors from the UK, France, Germany and Scandinavia, the study also highlighted the value of European golf tourism at €1.55 billion a
year.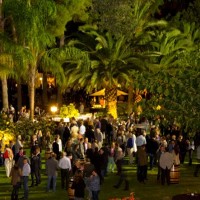 The findings formed part of a research document entitled "European Spotlight on Golf Tourism to Spain", commissioned by Reed Travel Exhibitions, organisers of the IGTM, and produced by Sports Marketing Surveys Inc.
"The importance of golf tourism to Spain and the wider European economy is abundantly clear with these findings," said SMS Inc. senior manager Richard Payne. "It also highlights why events such as IGTM are vital in unlocking future international growth in the global golf travel market to keep pace with this strong demand."
Added IGTM exhibition manager Peter Grimster, "These top-line findings underpin the scale of the golf tourism industry in Europe, and how it represents an important 10 per cent of the total economic impact of golf on the economy of Europe, which stands at €15.12 billion per annum."
The research also revealed the popularity of other destinations, with 17 per cent of golf travellers in 2012 visiting Portugal, 16.1 per cent opting for Great Britain & Ireland, 7.5 per cent arranging trips to Turkey, 7.1 per cent travelling to France and 6.9 per cent booking long-haul trips to the US.
One of the showpiece events of the IGTM was the presentation of the IAGTO Awards, sponsored by Etihad Airways. Known as the "Oscars" of the golf tourism industry, the awards ceremony was held at the Tarragona bullring at the end of the IGTM, rewarding the best-performing golf destinations and golf resorts worldwide. New for this year's awards were four categories recognising excellence in environmental sustainability and social responsibility at IAGTO member golf courses.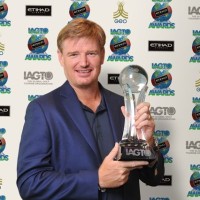 Recipients from South Africa, California, Florida, New Zealand, Bulgaria, Sweden, Costa Rica, Portugal and Dubai were honoured during the awards ceremony, while US and British Open champion Ernie Els became IAGTO's 14th honorary award recipient.
Bringing together golf tourism suppliers, buyers and the media from throughout the world, the 2014 IGTM will be hosted in Italy's Lake Como region, at the Villa Erba Exhibition and Conference Centre from 27 to 30 October.
(Photos: www.edwardhill.com)
The post Golden Prospects for Golf appeared first on Oz in Spain.

Original post reproduced with permission from ozinspain.com

---
---
Spain's premier website for travelling golfers is now officially an "adult". Founded in 1995 in the Costa del Sol town of Fuengirola, when the internet was a long way off from becoming the phenomenon it is today, GolfinSpain reached its legal age in 2013. Over the past 18 years the portal has become an online pacesetter (leader in traffic for "golf in Spain" at an international level) and a reference point for the Spanish golf tour operator market.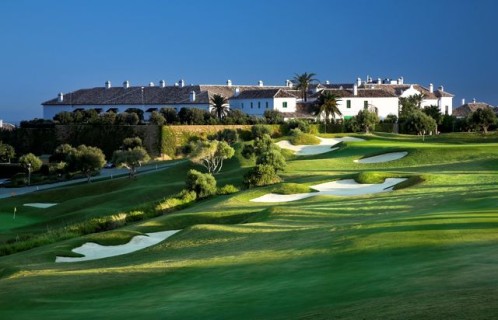 A pioneering enterprise at the time, GolfinSpain was developed within the framework of a local PR and marketing company with "a technological restlessness and inquisitiveness", according to founder José Luis Moya, who noticed a link between countries where the internet was more highly developed and where golf was most popular.
He recalls that, on presenting the project in 1995, many golf course managers were sceptical, arguing that "golf was very traditional and could never be sold online". Fortunately for the innovative company, the reality was completely different and, since its launch, GolfinSpain has handled more than 250,000 green free reservations, hotel bookings, and transport and transfer arrangements for travelling golfers, both Spanish and international. The number of pages visited over the past 18 years is now over 28 million, involving as many as 1.2 million users, and the company currently has nearly 3,500 registered clients and total bookings since 1995 of €11 million.
Even though the project has received several awards and honourable mentions over the years, its management team stresses that it has always been a completely private initiative that "has not received direct support from any public authority, or any subsidies of any kind", in spite of the handicap of having to operate and continuously innovate from a small municipality in southern
Spain.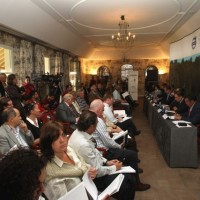 "When we began we had to connect with the internet via a conference call to a service provider in Zaragoza. Later, the advent of Infovia reduced our competitive disadvantage but, even though Málaga province is the 'capital of Spanish golf', innovating from our local base has always, sadly, been a disadvantage," explains José Luis Moya.
The company initially came to international attention during the 1997 Ryder Cup at Valderrama, the first held outside the UK and the US. GolfinSpain was the only website at an international level selling packages for accommodation and entry tickets, as well as providing a resoundingly successful live broadcast from the event.
This was followed by two World Golf Championship-American Express events, six Volvo Masters and two Volvo World Matchplay Championships for which GolfinSpain was commissioned as a consultant for the marketing and management of advance ticket sales.
Coinciding with its anniversary, El Sur Existe S.L. – the brand's parent company – is completing a major revamp of GolfinSpain's corporate identity and image, and preparing to launch two innovative new projects that, among other objectives, aim to sell a wider range of international golf destinations – and compete with major international golf tour operators.

Original post reproduced with permission from ozinspain.com

---
---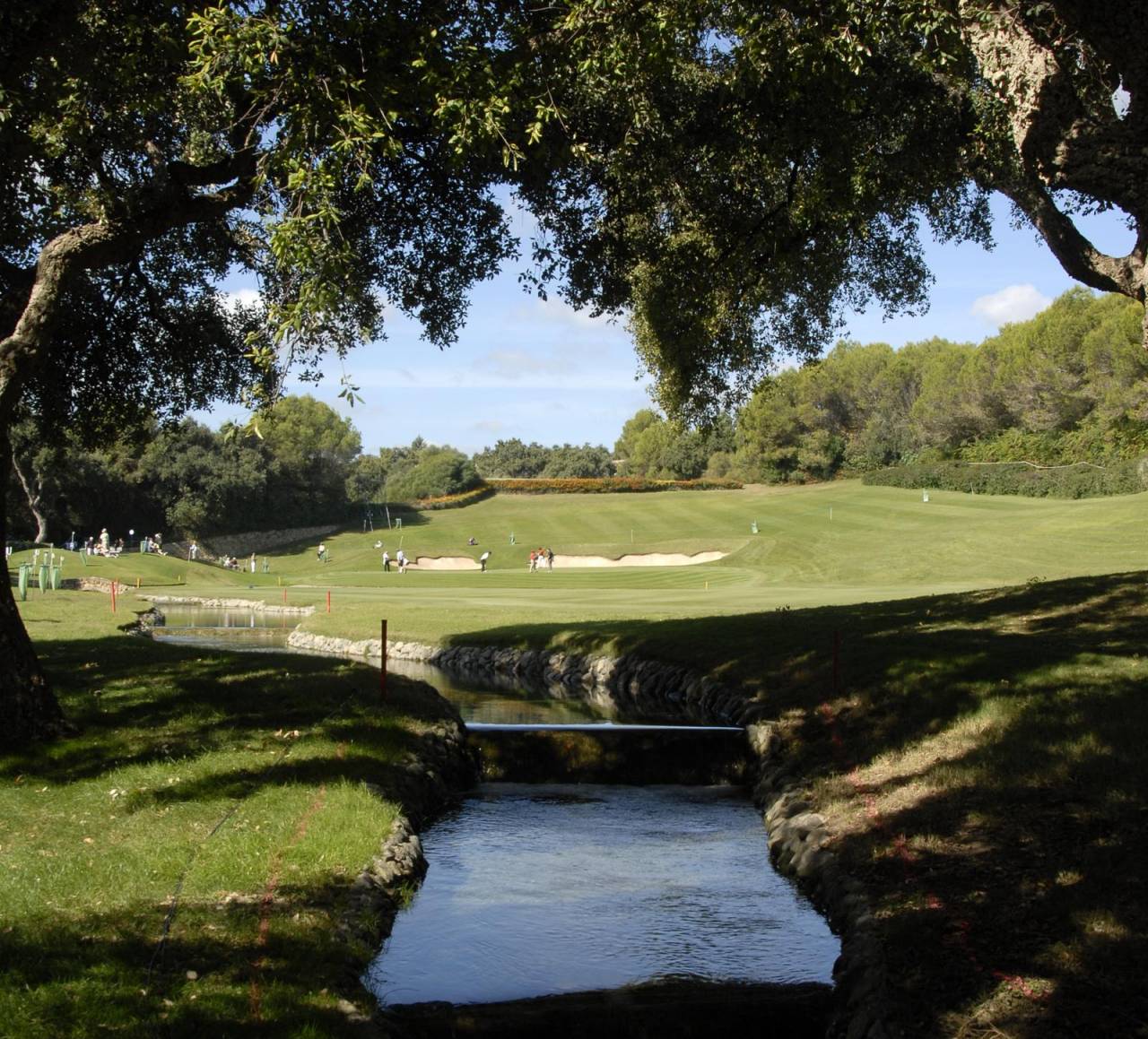 It would have been a shock to learn otherwise but Spain has been suffering something of a battering in recent years on various well-documented fronts. On this occasion, however, no unpleasant surprises: according to a new study of European golfers, the country maintains its supremacy as the most popular travel destination for visitors from the UK, France, Germany and Scandinavia.
More than 28 per cent of the respondents had played golf in Spain over the previous 12 months, citing such favourable key contributing factors as the standard and range of the country's golf courses, consistent levels of high quality accommodation and the favourable year-round climate.
The findings were part of a new research document entitled "European Spotlight on Golf Tourism to Spain", commissioned by Reed Travel Exhibitions, organisers of IGTM (which will be held from 11 to 14 November at Costa Daurada in Cataluña) and produced by Sports Marketing Surveys Inc.
Second in popularity behind Spain was Portugal (17 per cent), followed by Great Britain & Ireland (16.1 per cent), Turkey (7.5 per cent), France (7.1 per cent) and United States (6.9 per
cent).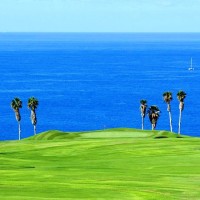 Of the 28.5 per cent of golfers who visited Spain to play golf, just under half (12.7 per cent) opted for the Costa del Sol, with the Costa Brava region and the Canary Isles attracting 3.9 and 3.2 per cent, respectively – and 8.7 per cent travelling to other areas.
Noted IGTM exhibition manager Peter Grimster, "This latest study proves that Spain remains at the heart of the European golf tourism industry and illustrates why thousands of golfers still put its golfing regions at the top of their wish list."
The Spanish study also revealed that a golfer's nationality has an impact on the choice of region they are likely to visit: British and Scandinavian golfers prefer the Costa del Sol; French golfers are more likely to visit Costa Brava; and German golfers travel to all regions.
Other highlights of the research showed that:
• The average duration for a Spanish golf trip is seven nights. • Golf visitors to Spain predominantly stay in four and five-star accommodation. • Visiting golfers spend between €170 (British) to €230 (Scandinavians) per day.  • Golfers arrange between five and six rounds of golf during each Spanish holiday. • During the course of a week's holiday, golfers play up to four different Spanish courses.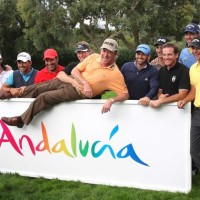 Added Peter Grimster, "As Spain is the host country for this year's IGTM we will, of course, be welcoming a host of representatives from across the country, including 100 resorts, clubs and tourist boards, showcasing the country's finest golf spots including host destination Cataluña, as well as Andalucía and the Balearic and Canary Islands."
The Catalan region of Costa Daurada is rapidly boosting its reputation as a golf destination. Three years ago, less than two per cent of total rounds played on the Costa Daurada were by international golfers: today, that ratio has increased to 30 per cent and continues to grow.

Original post reproduced with permission from ozinspain.com

---
---
---
Enjoy your stay at Almenara Golf Resort, one of Spain's most renowned golf resorts and an ideal destination for company or private groups.  The four star resort, designed as an Andalusian village, is located in the middle of one of Europe's most beautiful golf courses.
Check out our special promotions of only golf or hotel + golf packages.
---
---
---